Labyrinth Drive

For my senior project I created a modular suburbia, I wanted to reference the anachronistic appearance of the suburbs, as well as provide a colorful lens to a world many people find homogenous and dull. In addition to modelling the entirety of the project, I also conceptualized various characters in order to nail down a unique stylistic language.
I've packaged the environment for people to poke around in. Feel free to download it.

x64 EXE: Save As






Additionally, most if not all the models were made using trim textures. I created two UV sets for most of the props so that when I vertex painted the models in engine I would have more control over variating their appearance. This way, I was able to produce dozens of props quickly but still variate them enough so that the world didn't look too redundant.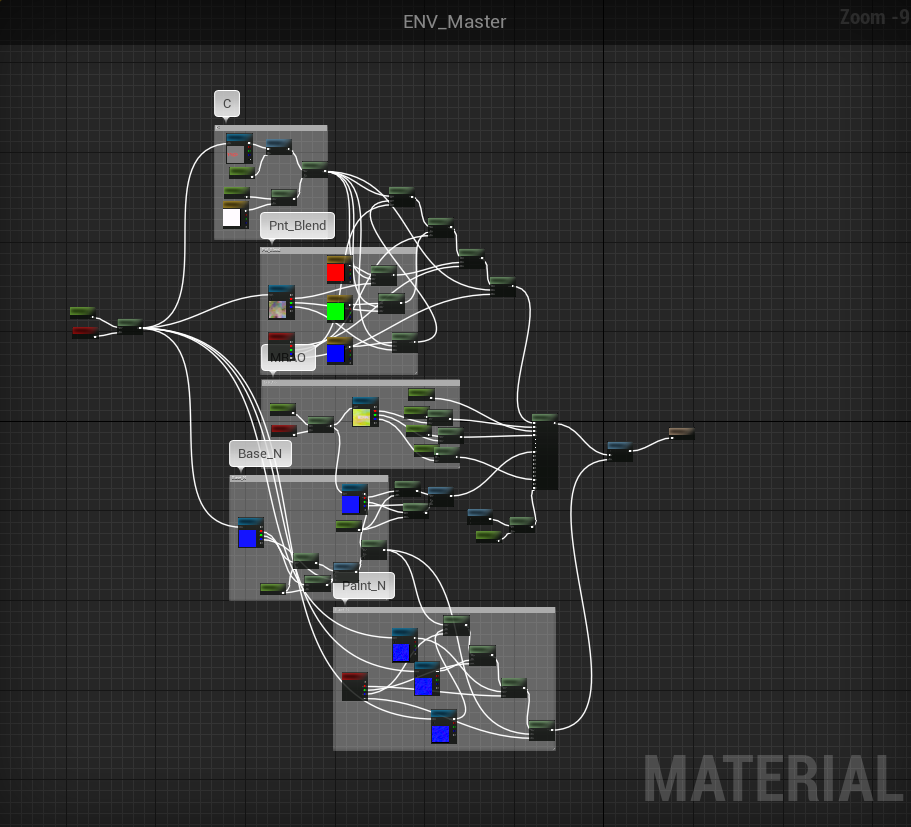 Wireframes


These shots will show optimization of the objects, redundant vertices were used to make sure that vertex painting was of higher quality.






Character Modelling


Additionally, this is an unused character that I've rendered in marmoset.



Additional Character Designs